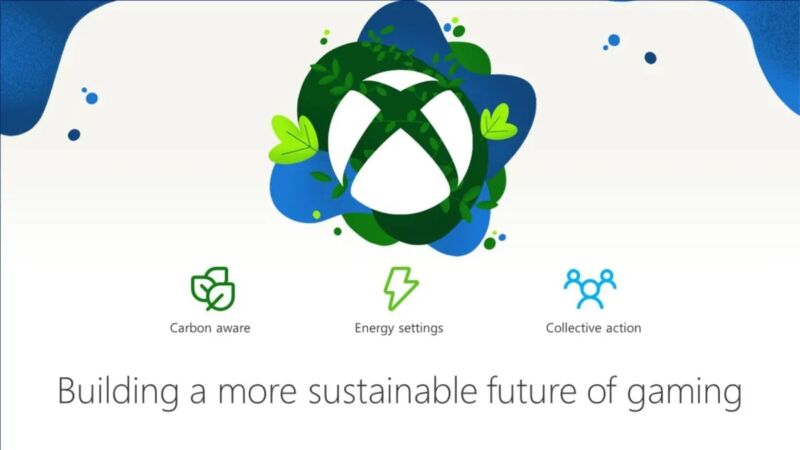 Microsoft is rolling out an update to Xbox consoles starting today that will automatically switch them to a power-saving Shutdown mode, instead of the usual energy-hungry Sleep mode. It's part of a broader effort by Microsoft to make Xbox the "first carbon aware console."
Blaine Hauglie, technical program manager at Xbox, writes in a blog post announcing the change that the update "will create opportunities for our collective community of gamers to make choices to reduce environmental impact while gaming." Xbox Series X, Series S, and One consoles will now default to "Shutdown (energy saving)" instead of "Sleep (Instant On)." Xboxes will also now schedule downloads during times when lower-carbon grid energy is available.
These changes are rolling out starting today to those enrolled in the beta tester-like Xbox Insiders program but will eventually ship to all units. Xbox owners who want to switch back to Sleep mode will have to manually do so via the system settings. Microsoft did not specify how it would notify Xbox Series X and S console users about the switch but noted that it would, for Xbox One consoles, "be testing multiple messaging options to determine the best way to inform players of the change."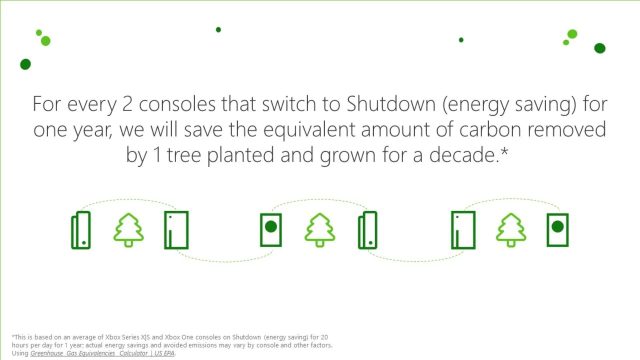 Early in 2021, the Natural Resources Defense Council urged Microsoft to make an energy-saving mode the Xbox's default. The nonprofit advocacy group calculated that having Sleep as the first-listed power mode could draw 4 billion kilowatt-hours in the US through 2025, the equivalent of a 500 MW power plant, $500 million in energy costs (at 2021 rates), and 3 million tons of carbon dioxide output.
Microsoft's post states that switching to Shutdown uses 20 times less power than Sleep, drawing 0.5 watts to charge and detect activity in controllers compared to 10–15 watts. The Verge notes that Shutdown has been the default option on Xboxes shipped and updated since March.
Xbox One owners are receiving "Shutdown (energy saving)" as a new power mode starting today. Xbox One consoles will still receive updates overnight but will "experience a slower boot time." In 2015, Ars estimated the yearly cost of keeping an Xbox One in standby mode at an average of $13.73.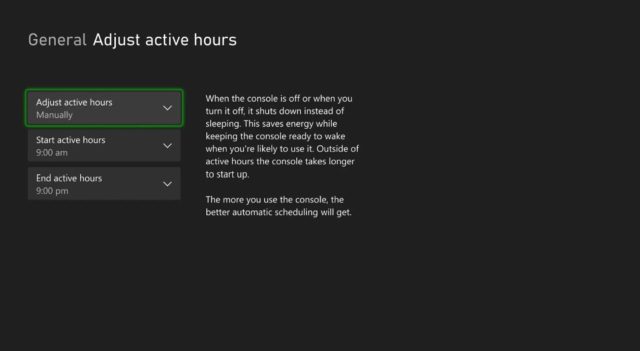 Those who don't want to abandon the instant response of Sleep mode have some compromises available, at least if they're Xbox Insiders. You can now set your console's "active hours" so that the machine boots instantly between specific times but falls back to Shutdown mode outside that window. It's worth noting, however, that remote wake is not supported while the console is shut down, so remote play sessions can't be launched during that time, either.