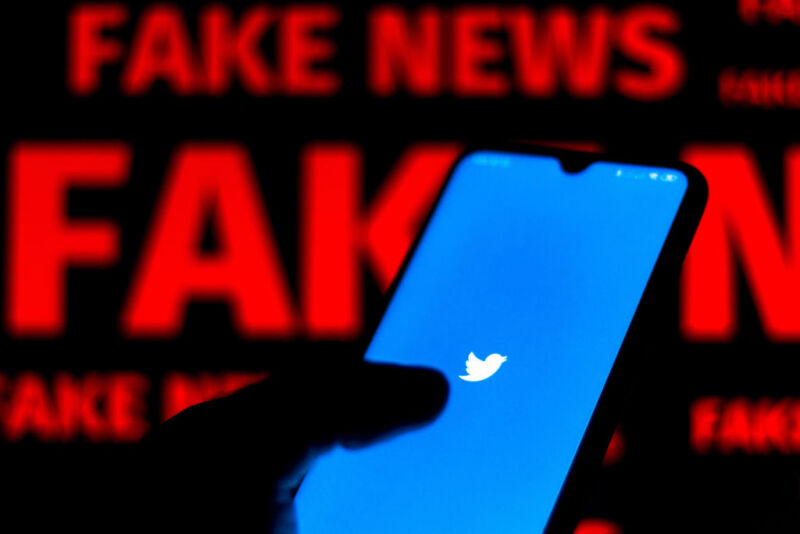 Twitter CEO Elon Musk continues to deal with intense scrutiny of how his social media platform will fight disinformation with its reduced staff. Early in 2023, Musk met with Germany's digital minister, Volker Wissing, in California to discuss whether Twitter would "voluntarily comply" with an agreement Twitter previously made with the European Commission to combat disinformation.
A ministry spokesperson described the meeting as "a very open and long talk" that ended with Musk assuring Wissing that Twitter wouldn't back down from the disinformation fight. Politico reported in December that part of Twitter's agreement with the commission involves preventing users from profiting from misinformation, labeling political ads, and making data available to researchers.
Ars could not immediately reach Twitter for comment. A ministry spokesperson told Ars that "in his talks with Elon Musk, Federal Minister Wissing made it clear, among other things, that Germany expects the existing voluntary commitments against disinformation and the rules of the Digital Services Act to be observed in the future."
The DSA was implemented in November, designed to "ensure that the online environment remains a safe space," while "safeguarding freedom of expression." The European law targets major social networks for compliance first, noting that they have "greater responsibility" to protect users from risks like "dangerous disinformation." Twitter and other "very large online platforms" have until mid-June 2023 to comply fully with the law. Unlike the voluntary agreement that Twitter made with the commission, a ministry spokesperson told Ars that "like any company, Twitter must in future comply with the rules of the Digital Services Act. There are no exceptions here."
"With the Digital Services Act, we have set clear rules at EU level to take action against illegal content, increasing disinformation, and bots in social networks," the ministry's spokesperson told Ars. "Companies are held accountable here so that users can use the networks safely."
Over the next few months, the German government will be "critically" watching Twitter, the ministry spokesperson said.
The ministry did not share any comments that Musk made in the meeting but said that Musk made the meeting on very short notice—only confirming the evening before it was scheduled.
Musk has been criticized in the past few months for his personal use of Twitter—tweeting conspiracy theories from his account—as well as official decisions he's made as Twitter CEO, like eliminating Twitter's COVID-19 misinformation policy. In the last few days, trust and safety issues continued to plague the platform. This week, a Washington Post reporter confirmed that Twitter's revised authentication process for Twitter Blue subscribers still does not prevent impersonation, and Vice reported that Twitter amplified an "obviously fake tweet" about vaccines, resulting in a targeted harassment campaign against a doctor.
Back in November, the European Commission's Internal Market commissioner, Thierry Breton, told Musk that Twitter had "huge work ahead" to effectively tackle disinformation, Politico reported.
When 2023 started, one of the first changes Twitter made, however, could potentially result in more misinformation spreading on the platform. Earlier this week, Twitter lifted a political ad ban designed to stop misinformation spread and announced a plan to stop limiting the reach of "cause-based" tweets.
And Musk has continued to draw criticism for his personal tweets. Musk recently responded to a tweet that Politifact has since debunked for relying on "faulty data to claim cardiac arrests are increasing in athletes" who received the COVID-19 vaccine. The Washington Post reported that the tweet was posted amid "COVID misinformation spikes" seen across Twitter after Buffalo Bills football player Damar Hamlin collapsed on the field mid-game on Monday. Twitter's official response to this misinformation spread seems lacking. There are currently no community notes on the tweet Musk responded to, which would normally help alert users to the seeming misinformation. Instead, Musk seems to personally validate the tweet, saying the information was "certainly worth further investigation."