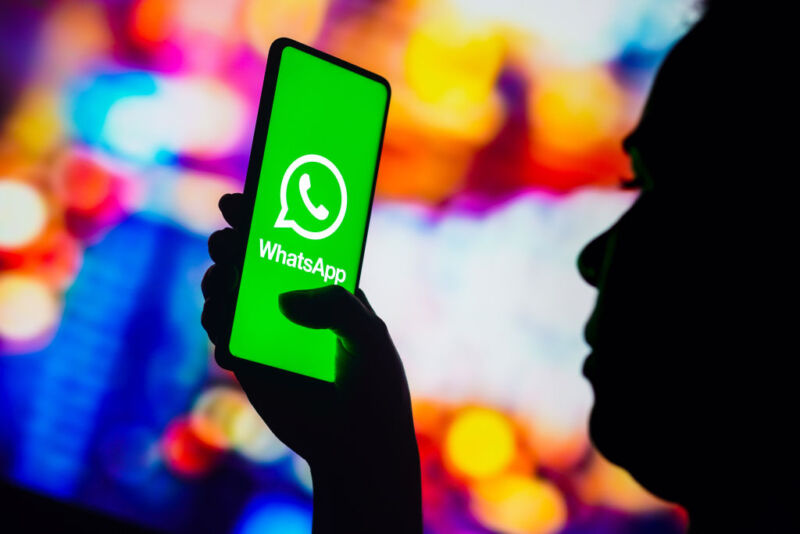 To ring in the new year, WhatsApp introduced a new feature to help people circumvent government-imposed Internet shutdowns that the United Nations said last summer work to undermine human rights.
"To help, today we're launching proxy support for WhatsApp users all over the world," WhatsApp's statement said. "What this means is we're putting the power into people's hands to maintain access to WhatsApp if their connection is blocked or disrupted."
WhatsApp's new proxy support feature enables users to "connect to WhatsApp through servers set up by volunteers and organizations around the world dedicated to helping people communicate freely." It also allows users to set up their own proxy servers to help others connect to the app. The feature is currently available to all users running the most updated version of the app.
WhatsApp did not immediately respond to Ars' request for comment on how long development of this feature has been in the works. In its statement, the messaging app pointed to Internet "disruptions like we've seen in Iran for months on end" that "deny people's human rights and cut people off from receiving urgent help" as a primary motivation. (Update: A WhatsApp spokesperson told Ars that WhatsApp regularly consults with human rights organizations on "freedom of expression and privacy issues" and confirmed that WhatsApp consulted these experts when developing the proxy feature. The spokesperson told Ars that WhatsApp "started putting the capability into the app over the last few months of last year, so people would get the technology on their device as they upgraded their WhatsApp." Once "the vast majority of users" were upgraded to "a version that is capable of using the proxy," WhatsApp announced the feature. Now, WhatsApp is hoping that its community partners and users will help spread awareness of the feature to people in communities that are particularly vulnerable to Internet shutdowns.)
According to WhatsApp, users in regions impacted by shutdowns can expect the same level of privacy and security when communicating through the app after connecting by a proxy server that users expect from WhatsApp. All communications will be protected by end-to-end encryption, "ensuring they stay between you and the person you're communicating with and are not visible to anyone in between, not the proxy servers, WhatsApp, or Meta."
WhatsApp's new feature arrives at a moment when Internet shutdowns have been affecting hundreds of millions. According to the independent VPN review site Top10VPN, the cost of government-imposed Internet shutdowns has risen by more than 300 percent since 2021. In 2022, the total cost of 114 "major deliberate Internet outages" in 23 countries was estimated to be close to $24 billion. Social media blocks in these regions amounted to 26,865 hours. Reuters reported that Iran imposed a social media block on WhatsApp after an Iranian woman, Mahsa Amini, was arrested for "unsuitable attire," then died in police custody.
Top10VPN reported that Russia was "the single most affected nation," with Internet shutdowns costing $21.59 billion, while Iran's shutdowns were second, costing $773 million.
Approximately 51 percent of government Internet outages were associated with additional human rights abuses, like restricting rights to assembly or freedom of the press. With 710 million people reportedly impacted by these outages last year, WhatsApp's new feature seeks to provide at least one secure way in 2023 to prevent governments from abruptly or persistently censoring citizens with Internet shutdowns.