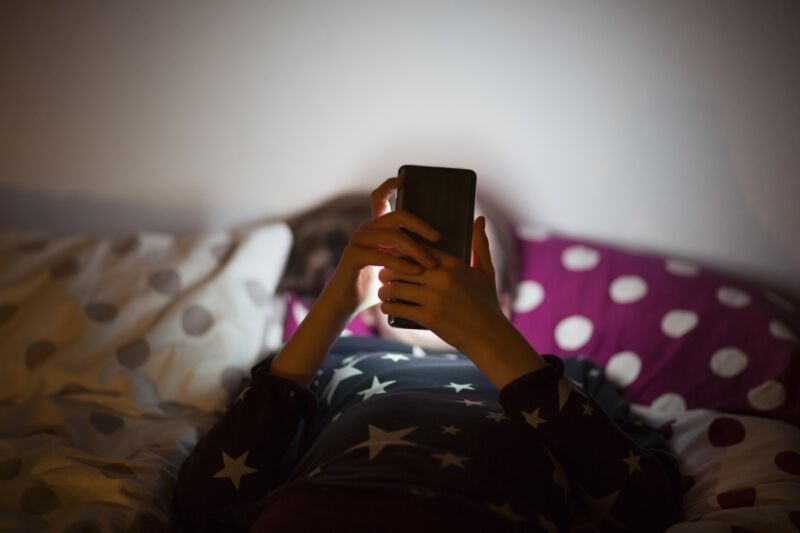 A lawsuit filed by Seattle Public Schools alleges that social media is one of the main causes of "a youth mental health crisis" and blames social media companies for "exploit[ing] the neurophysiology" of kids' brains. Arguing that social media companies are violating the state public nuisance law, the lawsuit seeks financial damages and other remedies from the owners of Facebook, Instagram, Snapchat, TikTok, and YouTube.
"Defendants have successfully exploited the vulnerable brains of youth, hooking tens of millions of students across the country into positive feedback loops of excessive use and abuse of Defendants' social media platforms," the lawsuit said. "Worse, the content Defendants curate and direct to youth is too often harmful and exploitive (e.g., promoting a 'corpse bride' diet, eating 300 calories a day, or encouraging self-harm)."
The complaint was filed Thursday in US District Court for the Western District of Washington.
"Most youth primarily use five platforms: YouTube, TikTok, Snapchat, Instagram, and Facebook, on which they spend many hours a day," Seattle Public Schools said Friday in a statement on the lawsuit. "Research tells us that excessive and problematic use of social media is harmful to the mental, behavioral, and emotional health of youth and is associated with increased rates of depression, anxiety, low self-esteem, eating disorders, and suicide."
Defendants include Facebook and Instagram's owner, Meta; Snapchat owner Snap; TikTok owner ByteDance; and Alphabet, the owner of Google and YouTube.
Social networks profit from young users, lawsuit says
Seattle Public Schools argued that the companies' "misconduct has been a substantial factor in causing a youth mental health crisis, which has been marked by higher and higher proportions of youth struggling with anxiety, depression, thoughts of self-harm, and suicidal ideation."
"Defendants have maximized the time users—particularly youth—spend on their platforms by purposely designing, refining, and operating them to exploit the neurophysiology of the brain's reward systems to keep users coming back, coming back frequently, and staying on the respective platforms for as long as possible," the complaint said. "Youths are particularly susceptible to Defendants' manipulative conduct because their brains are not fully developed, and they consequently lack the same emotional maturity, impulse control, and psychological resiliency as other more mature users."
The social networks profit from young users and "have blatantly violated" the Children's Online Privacy Protection Act requirement "to obtain 'verifiable parental consent' prior to collecting and using information about children under age 13," the lawsuit claimed. The defendants "turned a blind eye to younger users on their platforms by leaving users to self-report their age," and "intentionally market their platforms to youths and adolescents," the lawsuit said.
The rates at which kids suffer from mental health problems have "climbed steadily since 2010 and by 2018 made suicide the second leading cause of death for youths," the Seattle school complaint said. Children spending more time on social networks during the pandemic "has only intensified this crisis," the complaint also said.
The complaint said research shows "a clear relationship between youth social media use and disordered eating behavior," and that "the more time young girls spend on social media platforms, such as Instagram and Snapchat, the more likely they are to develop disordered eating behaviors."